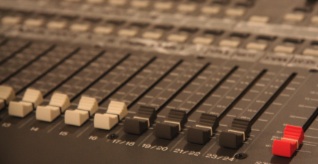 Booking the Recording Studio
The studio may be booked by members of the CMS Studio Moodle site for projects related to their studies.
Booking the Sound Booth
Please email the CMS Technical Specialist Myles Eastwood at studio-booking@mus.cam.ac.uk to book a session.
Booking other equipment
2 x Zoom H6 portable recorders are available to students and staff for field recording. Laptops and video cameras are also bookable for use in experiments, although these items will not be allowed to leave the Faculty without good reason. Please note that you will be financially liable for any costs resulting from loss or damage of this equipment while it is in your possession, and will not be allowed to borrow equipment without agreeing to this condition in the equipment loan form.
Users must book this equipment at least one week in advance by emailing studio-booking@mus.cam.ac.uk.
Useful documents